Tennis is not only an excellent workout – it's a lot of fun. Tennis is a low impact sport suitable for all ages and skill levels.
What comes to mind when you picture a "classic" tennis court? You probably imagined a hard tennis court (post-tension concrete court) that you see in parks and at major tournaments. But if you're a tennis superfan, you know that there are multiple surfaces with various characteristics affecting the playing style of the game:
Hard courts: Made of concrete or asphalt, hard courts are the most popular type of tennis court across the world. Hard courts are popular because of their durability – they hardly need maintenance the first five years and can last about 10 years with regular maintenance.
Grass courts: The UK is the most popular destination for grass tennis courts. Famously, Wimbledon is the only grand slam played on grass.
Carpet Courts: Carpet refers to any removable court covering and may vary in materials, textures, and thickness. While you may see these indoor courts, they have been banned from professional tournaments.
Clay courts: Made of crushed brick or metabasalt, clay courts are a favorite of Nadal who has more victories on clay than any other player to date. The most famous clay tournament is the Grand Slam French Open in France.
While most of the free public courts available in our Olmsted Parks are hard courts – Chickasaw Park, located in Louisville's West End, offers the ONLY free public clay courts in the city.  

…But why doesn't it look red?
If you're a fan of the French Open, you're used to red clay courts made of crushed brick and shale. The clay courts in our Olmsted Parks are green – which use crushed metabasalt which is a natural green stone, limestone and gravel. Out of the two courts, green clay is more similar to hardcourts.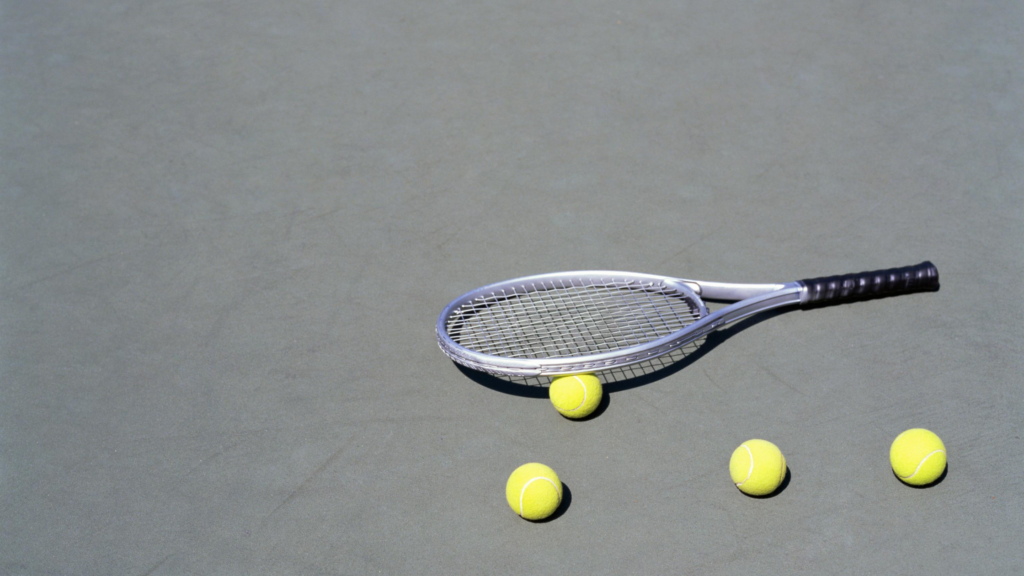 How does this affect play?
Play on the clay court is slower, as the bounce off the clay court is higher, and creates a lot of topspin, which favors a player with defensive skills. The texture of the clay court also allows players to slide into their shots, which helps preserve energy instead of coming to complete stop while hitting returns.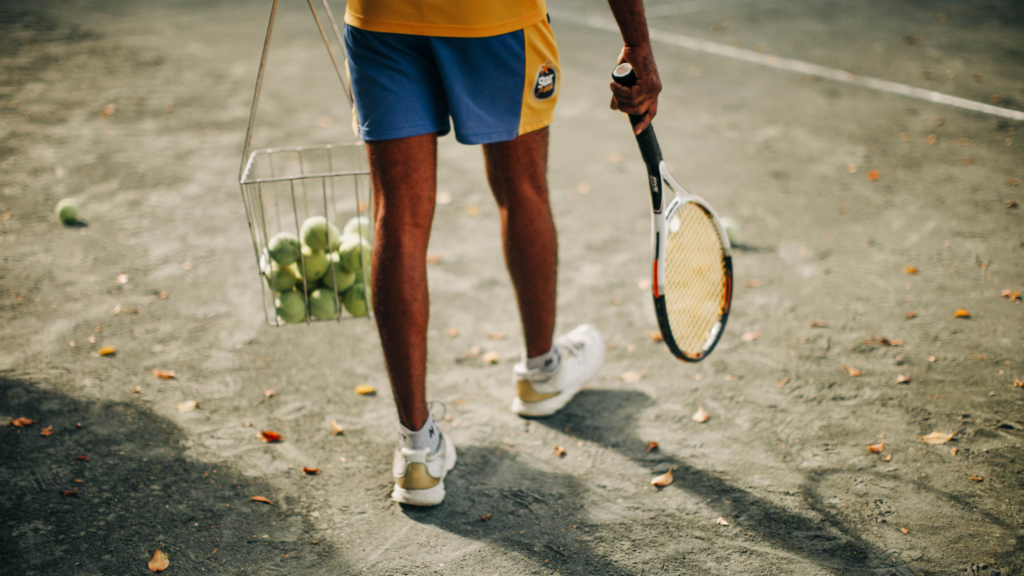 Why should I play on clay courts?
Clay tennis courts are one of the most forgiving surfaces for your joints – and are ideal for seniors who may have knee, hip, or ankle issues. Because the surfaces are made from fine and coarse grains which creates high friction between the ball and the clay, the ball moves slowly – making it easier to move and stop without your body absorbing too much shock.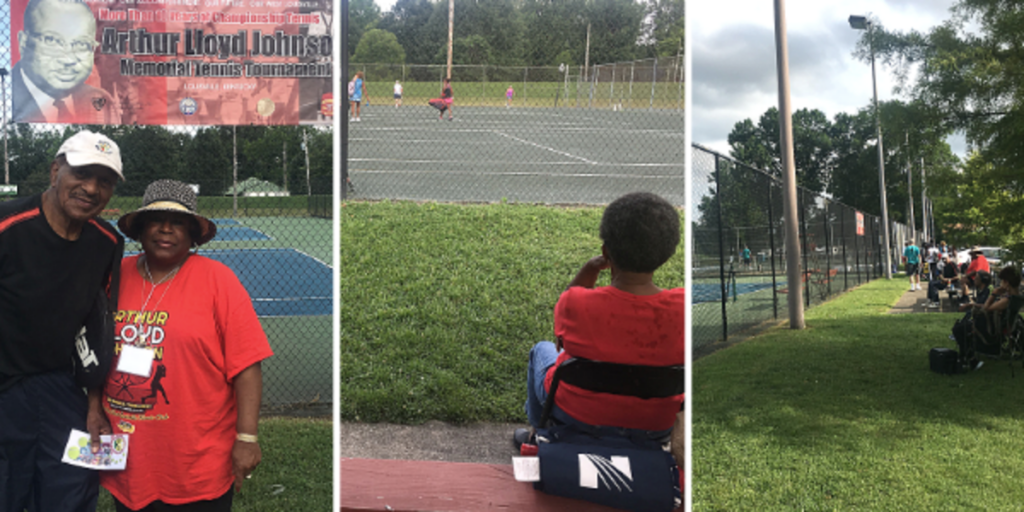 What's the history of the clay courts?
Chickasaw Park has a rich 97-year history of tennis, with the West Louisville Tennis club at its center.  From 1922 to 1954, when the Louisville parks were segregated, Chickasaw Park was the only court in the city open to black players. During that time, Chickasaw Park's clay and hard courts played host to numerous city and tri-state tournaments, dating back as early as 1939. The West Louisville Tennis Club hosted the Mid-Tac Tennis Tournament in the 1940s, where Althea Gibson, the first African American woman to win Wimbledon, played an exciting exhibition match. In the 1950s and 1960s, John McGill, one of the best tennis players to ever come out of Louisville, played at Chickasaw Park.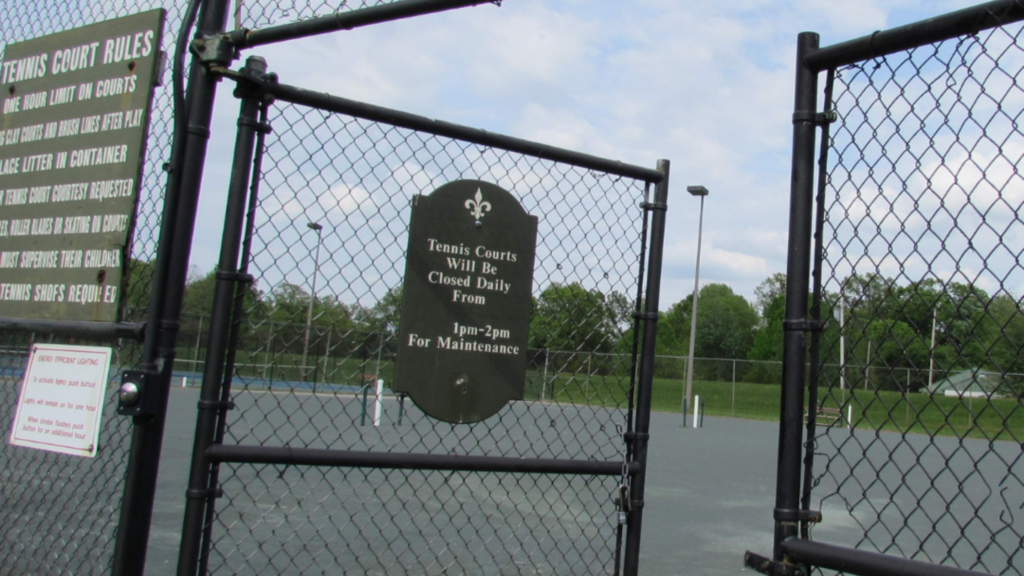 Why aren't there more clay courts?
Clay courts are difficult to maintain.  They need to be rolled, lines need to be painted frequently, and the water on the court has to be balanced. The clay tennis courts at Chickasaw Park are tediously maintained by our friends and community partner, the West Louisville Tennis Club.