Is eating at home every day starting to get boring? Feel like you're living in your own personal Groundhog day? Running out of recipes? Sounds like you might need a change of scenery.
Now is the perfect time to pack a picnic and dine al fresco in one of Louisville's 17 Olmsted Parks!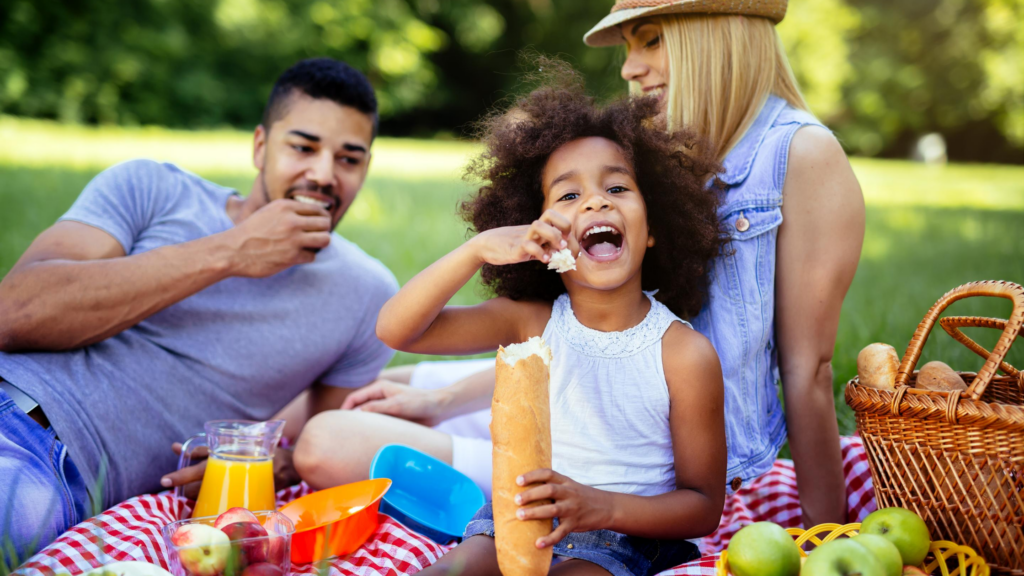 What to Bring
Any Girl or Boy Scout (or parent!) knows – it's important to be prepared.  Here are some of our tips on what to bring with you to have an enjoyable and safe picnic:  
If you're not using a picnic table, be sure to bring your own blanket or large towel to avoid itchy grass.
When planning your menu, think about dishes that will do well outside – like finger foods and dips. And if you're venturing to a park that's further away from you, pack each item in separate containers to assemble at the park so nothing gets soggy.
Consider takeout – your picnic might be a great opportunity to support a local restaurant.  
If you're moving date night to the park for your picnic, please remember no alcohol is permitted in the Olmsted Parks, so skip the bottle of wine and opt for something refreshing like sparkling water.  

And most importantly, please bring your own trash bag!

Trash left behind in the park not only makes the park less pleasant, but it threatens native wildlife. Please leave the park better than you found it – pick up after yourself and look for additional trash around you.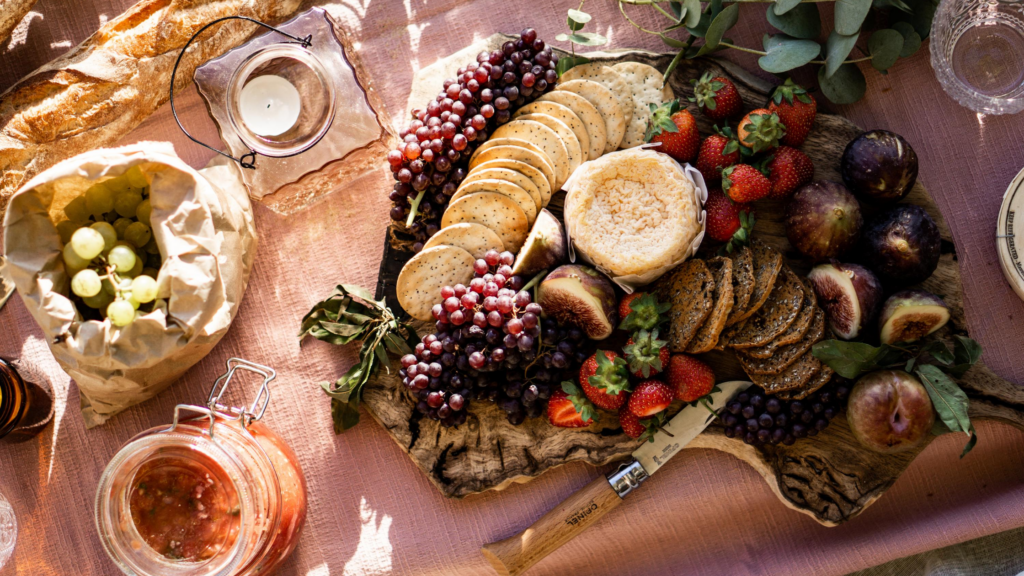 Where to Go
There are picnic tables and shaded trees in nearly all 17 of our Olmsted Parks, so this could be an infinite list. That's why we asked some of our staff to give their picnic picks, and here's what they had to say:
Under the big oak tree by the lodge in Victory with some takeout from Lucy Mae's, in the shade of the oaks in Shelby with goodies from Logan Street, or in the shade in Central Park near 4th and Magnolia.
---
Shelby Park is the closest Olmsted Park to my house, and we like to spread a blanket out underneath the huge limbs of more than a dozen 120-year-old Swamp White Oak trees. Soft grass and wonderful shade
---
I'd say a picnic at Central Park or one of the benches overlooking Summit Field a bit before sunset (this picnic requires some hiking though).
---
The pavilion in Shawnee Park, away from the grass and shielded from Mother Nature.