Olmsted Parks Conservancy is now accepting entries of photography featuring Olmsted Parks and Parkways for the Tyler Gerth Memorial Photography Contest in partnership with the Building Equal Bridges Foundation. 
The Building Equal Bridges Foundation and Olmsted Parks Conservancy share the commitment to advocate for a more equitable world. They believe that parks are democratic spaces that foster unity, collaboration and inclusivity.
"Tyler Gerth left this world too soon, but his legacy lives on through the work his family champions in his memory. It is an honor to partner with them to highlight photography as an artistic medium through which we can share our perspectives with the greater community," said Layla George, President and CEO of Olmsted Parks Conservancy. "Frederick Law Olmsted designed our park system as an equitable community resource and much like bridges, our parkways connect one neighborhood to another. We are honored to pay tribute to Tyler Gerth and partner with Building Equal Bridges to promote the love of parks and photography in Louisville."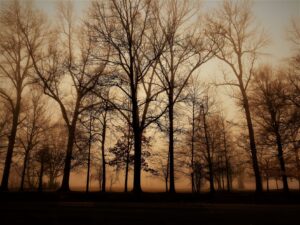 Photographs will be judged by a panel including Pulitzer Prize-winning photographer Jon Cherry. Cherry is a photojournalist based in Louisville, Kentucky. He works as a stringer with Getty Images, Thomson Reuters, Bloomberg News, and The New York Times and has been published independently by The New York Times, Sierra, TIME Magazine, Vanity Fair, The Guardian, New York Magazine, The Washington Post Magazine, and others.
Louisville's Olmsted Parks: Algonquin Park, Baxter Square, Bingham Park, Boone Square, Central Park, Cherokee Park, Chickasaw Park, Elliott Park, Iroquois Park, Seneca Park, Shawnee Park, Shelby Park, Stansbury Park, Tyler Park, Victory Park, Wayside Park and Willow Park.
Official rules:
Photographs must be taken in Olmsted Parks or Parkways. They will be judged on visual appeal, creativity and by category. Entry deadline is Friday, December 15, 2023. Please submit photographs, entry forms and photo release forms to photos@olmstedparks.org. Re-submissions will not be considered. There will be four winning images: one in each category and one "Best in Show." The Best in Show winner will receive a $100 gift card to Murphy's Camera. All winning images will be featured in Olmsted Parks Conservancy communications and marketing materials. Winner will be notified by email or phone number listed on the release form. Click the buttons below to download the contest entry and photo release forms.
Categories:
Landscapes and Plants
Olmsted Parks Landmarks
Olmsted Parks Wildlife
DOWNLOAD FORMS:
Click HERE to download the photo entry form.
Click HERE to download the photo release if your photography features people.
Find something similar: News Algonquin Park Baxter Square Bingham Park Boone Square Central Park Cherokee Park Chickasaw Park Elliott Park Iroquois Park Seneca Park Shawnee Park Shelby Park Stansbury Park Tyler Park Victory Park Wayside Park Willow Park