Connecting nature & neighborhood during the COVID-19 crisis
As you know, Louisville is home to over 2,200 acres of public green space in the Olmsted Parks in the West, South, and East ends of our city, connected by 15 miles of tree-lined Olmsted Parkways. Our Olmsted Parks system is a rare gift that we are increasingly grateful for in these uncertain times. A gift that allows our children to keep playing and learning outside, offers plenty of space to exercise and stay physically fit, and gives us lush landscapes and woodlands so we can bask in the beauty and power of nature even in the darkest of times.
This system of vital greenspaces was intentionally and strategically designed over a century ago, with a footprint that spans the entirety of Louisville Metro to give everyone in the city—regardless of race, income, or background—access to walk, ride, or commute quickly and easily to a park. And today the Olmsted Parks remain vibrant, beautiful, and accessible to all residents, thanks to Olmsted Parks Conservancy members and supporters like you.
Although we are all trying to stay "Healthy at Home" as much as possible, we are fortunate to still be able to escape from the pressures of our new daily lives into our Olmsted Parks, where we can connect—to nature, to each other (from 6 feet away), and to our history.
Since its inception in 1891, our Olmsted Parks and Parkways system has provided Louisvillians with calm and comforting places for relaxation, recreation, and reflection through some of our nation's toughest times—from WWI to the Great Depression, through The Great Flood and the devastating 1974 tornado. Our shared history reassures us that we can, and we will, get through this new challenge together. But it's going to take all of us doing our part to lift up our entire community during this difficult time.
Just as we've done for the past three decades, Olmsted Parks Conservancy is working hard to ensure that all residents continue to have access to the amenities and opportunities they need in their parks to stay physically and mentally healthy, while also advocating for safe use of our parks. To encourage social distancing and the health of park users, our partners at Louisville Parks & Recreation have closed playgrounds and sport courts, and we encourage visitors to stay informed and follow the most up-to-date safety guidelines for protecting themselves and others while using the parks.
While in the parks, you may glimpse members of our Team for Healthy Parks field crew, who continue to work hard outdoors (from a healthy distance of 6 feet apart), planting trees and bushes and keeping invasive plants from threatening our native plants and park ecosystems. (Make sure to wave "hi!") Their ongoing work helps to ensure that the Olmsted Parks remain vibrant and beautiful for those who need it most. And we wouldn't be able to do any of it without you, our incredible supporters.
Because everyone in our administrative office is working remotely, you may see our faces less often, but rest assured—we are always here for you. That's why we're working on new ways to bring the Olmsted Parks to you in these unusual times.
From at-home invasive plant management tips, to new recommendations for in-park scavenger hunts and guides, we're busy compiling resources to help you stay safe, sane, and immersed in nature during this time of physical distancing. We're also making plans for an exciting future—when the coast is finally clear—that includes new park projects, educational walking tours and fun, free community events in the parks. Please take a moment to go to olmstedparks.org/2020 and tell us what you'd like to see us produce to enhance your "new normal" during the COVID-19 Pandemic.  
We truly cannot thank you enough for doing your part, as a supporter of Olmsted Parks Conservancy, to strengthen the well-being of our entire community. Thanks to you, the entire city of Louisville can stay connected to nature and neighborhood—from a safe distance—through our wonderful Olmsted Parks. 
Stay safe,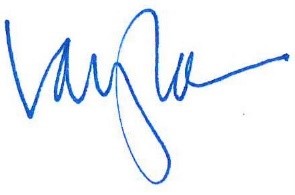 Layla George
President and CEO
Find something similar: News