Are you a Cherokee Park super-user? A big fan of Big Rock? A graphic t-shirt enthusiast? Get a limited-edition Cherokee Park t-shirt before they are gone!
T-shirts are available for a $30 tax-deductible donation and come with a 1-year Olmsted Parks Conservancy membership, which helps us restore, enhance and protect 17 Olmsted Parks and 6 Parkways, right here in Louisville. T-shirts are a lightweight unisex poly blend and will ship within 14 business days after purchase.
Add an illustrated Olmsted Park map bandanna for just an additional $5.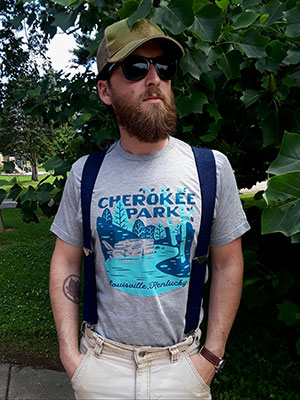 Find something similar: News