Recent improvements to Shawnee Park include restored Lily Pond, floating vegetative islands, and three chess tables
LOUISVILLE, KY (June 11, 2021) — Mayor Greg Fischer and other community leaders joined officials with the Olmsted Parks Conservancy, LG&E and KU Foundation and Heine Brothers today to celebrate new improvements to Shawnee Park at an event near the Lily Pond. Through its Community Grant program, the LG&E and KU Foundation recently awarded Olmsted Parks Conservancy funding for three chess tables and benches. This new amenity at Shawnee Park includes ADA accessible spaces at each of the tables. The Shawnee Neighborhood Association and West Louisville Chess Club both expressed an interest in chess tables at Shawnee, leading the Conservancy to apply for funding for this project.
The new amenities have recently been installed near the Lily Pond which was fully restored in 2020 by Louisville Parks & Recreation with funding from MSD. Heine Brothers contributed additional funding for the purchase of floating vegetative islands to host and contain aquatic plants, further enhancing the beauty and health of the Lily Pond. "Louisville's Olmsted-designed parks system is truly one of the crown jewels of this city," said Mayor Greg Fischer. "It is vital that Metro Government builds upon the strong partnership we've enjoyed with the Olmsted Parks Conservancy and through partners like LG&E/KU and Heine Brothers. They're fulfilling and enhancing the vision Frederick Law Olmsted had for Shawnee Park by demonstrating their care and attention through the creation of these new amenities. I can't wait to go to Shawnee Park and see chess players competing against one another with the Lily Pond as a backdrop."
"The Conservancy's vision to enhance the park in a way which will help to connect nature and neighborhood will allow our organization to further recruit and train young minds, and will help to strengthen the community's well-being overall," – Coach Corbin Seavers, West Louisville Chess Club
"The Shawnee Neighborhood Association values our relationships with our neighbors, as well as partners like Olmsted Parks Conservancy. We appreciate their commitment and dedication to enhancing the park and providing an engaging, intergenerational community space. We look forward to working with them on the implementation of this project and hosting community events in the park." – Loueva Moss, Shawnee Neighborhood Association
"The LG&E and KU Foundation is honored to partner with Olmsted Park Conservancy in their mission to enhance our communities and bring our neighbors together through a shared love of our parks system. We appreciate the opportunity to support this project which will benefit our customers in the Shawnee neighborhood and surrounding areas and thank the Olmsted Parks Conservancy for their tireless efforts to connect nature and neighborhood." – Angie M. Evans, the LG&E and KU Foundation
"One of the many things I love about Louisville's Olmsted Parks is that they touch so many different communities in Louisville. Heine Bros Coffee is proud to support Olmsted Parks Conservancy's refurbishment of the Lily Pond at Shawnee Park." -Mike Mays, Cofounder / President, Heine Bros Coffee
Louisville's 17 Olmsted Parks — located throughout the East, South, and West areas of the city — provide accessible, beautiful, and vibrant spaces for all residents to improve their physical and psychological health. At their best, our Olmsted Parks strengthen communities, make our neighborhoods more attractive places to live and work, and raise property values. But it takes a lot of resources to maintain our Olmsted Parks and meet the needs of park users.
"Olmsted Parks Conservancy has been fortunate to have strong funding support from Louisville's thriving business community for over 30 years," expressed Layla George, President and CEO of Olmsted Parks Conservancy. "As we work towards park improvements throughout our city, we are able to provide opportunities for companies to continue to deliver on their corporate social responsibility missions in new ways to help enhance, restore, and protect our historic Olmsted Parks and Parkways."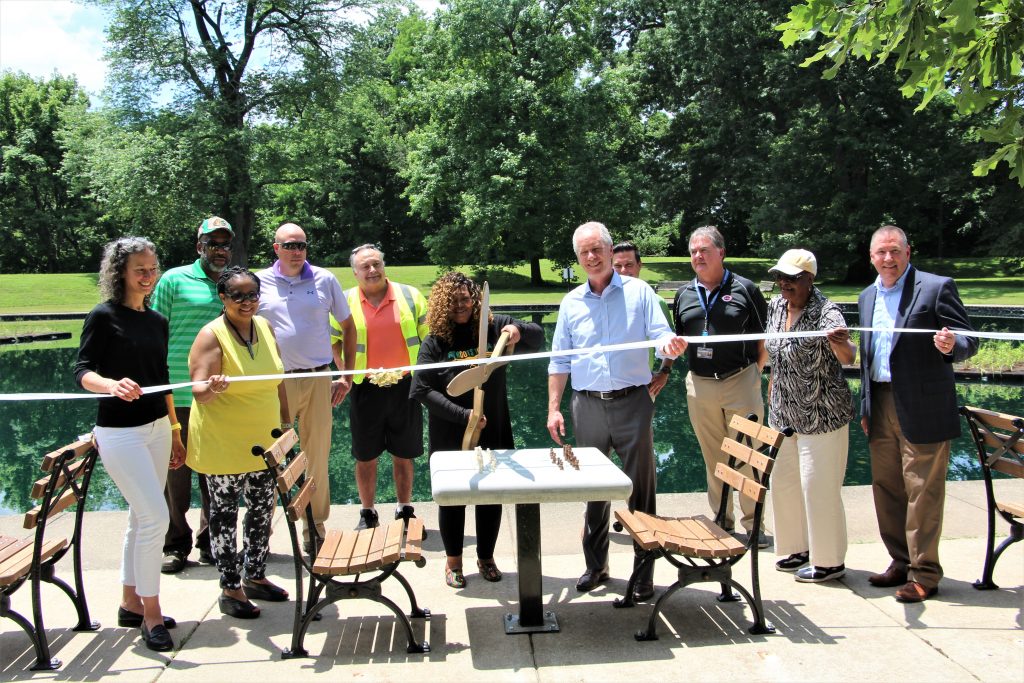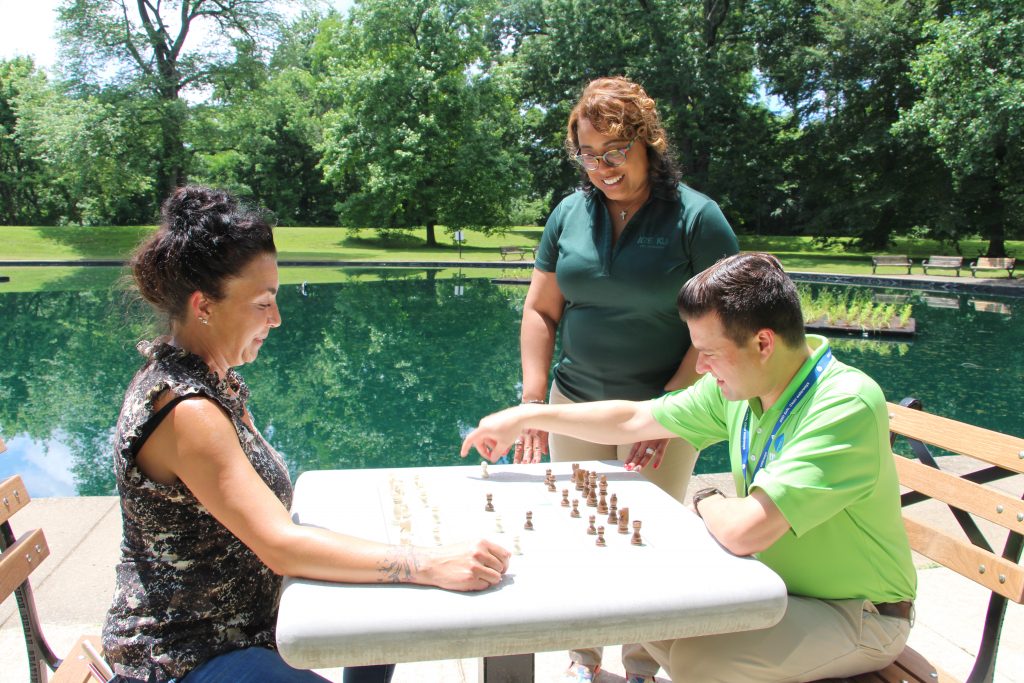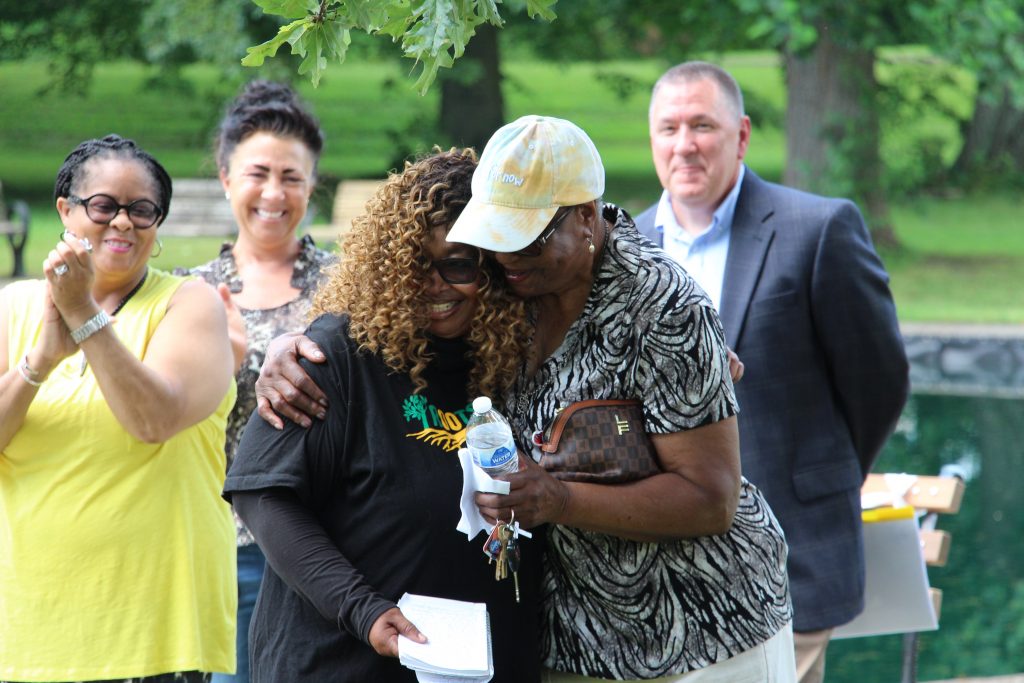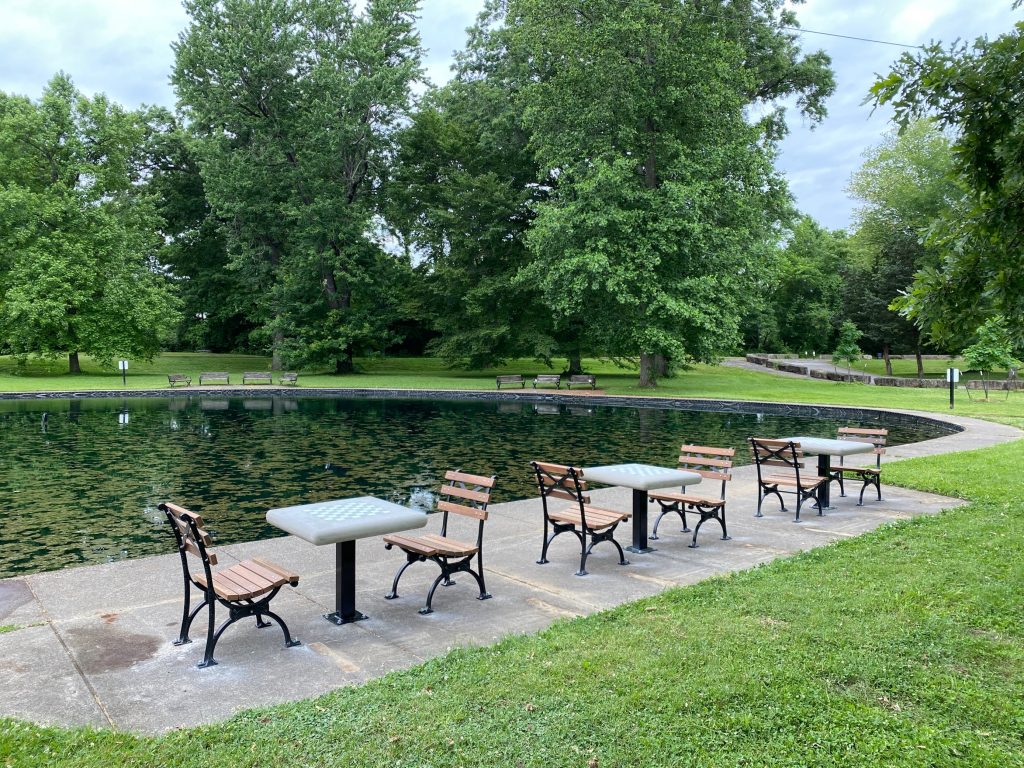 Find something similar: Shawnee Park