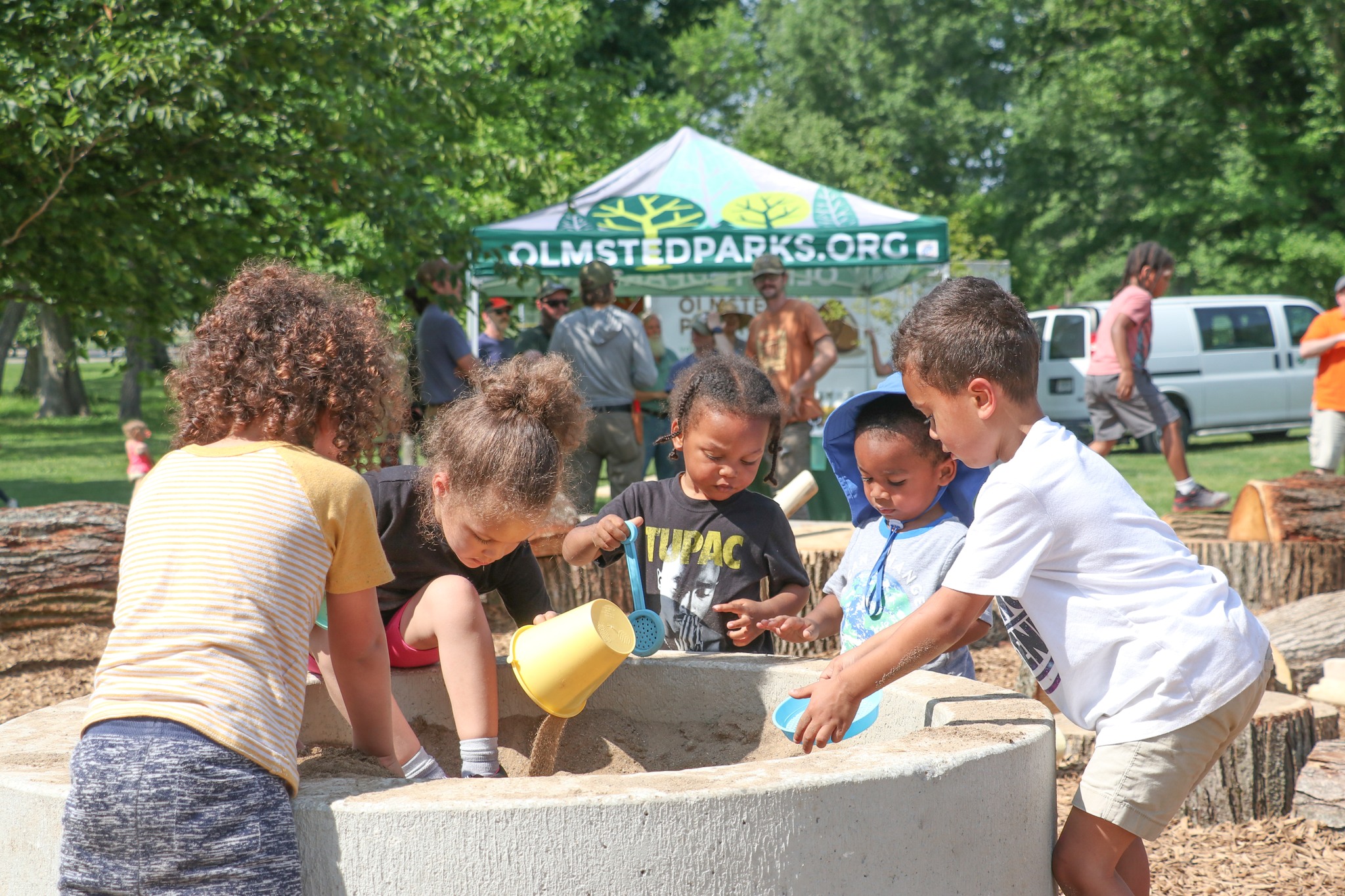 West Louisville's largest park now offers a new nature play space, just in time for summer! Thanks to funding from The Norton Foundation, Olmsted Parks Conservancy has installed the Shawnee Park Nature Play Space near the Shawnee Pavilion, behind the traditional playground and spray pad.
Creative play in nature has come into focus for recreation and education professionals nationwide. Olmsted Parks Conservancy (OPC) staff worked with the Children at Play Network at Bernheim Arboretum and Research Forest to build innovation and expertise into the design process. OPC then conducted an event at Shawnee Park where children were invited to create drawings and three-dimensional models of play amenities.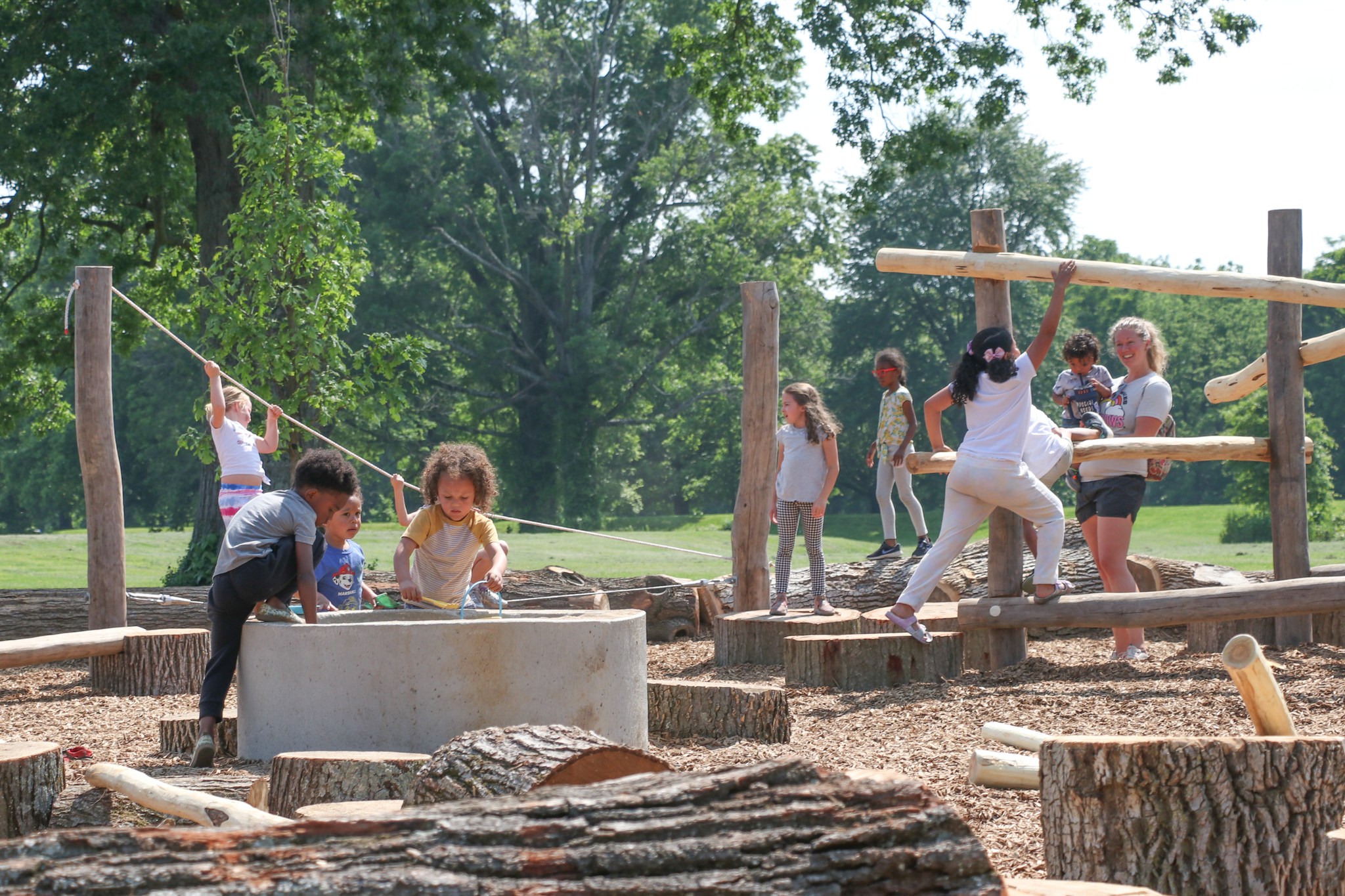 "We were thrilled with the variety of play features that the children dreamed up," said Matt Spalding, Director of Stewardship. "The climbing posts, balance beam and sand box are all very different from what traditional playgrounds offer in the neighborhood."
Nature play spaces complement traditional playgrounds in a variety of ways. A nature play space invites a child's interpretation of how an object may be used. Simple logs can be climbing opportunities, hiding places and even imaginary ships or mountains. Nature play spaces often include movable objects like twigs, pebbles and mulch. Children find new opportunities beyond what stationary play equipment can provide and enjoy rearranging movable elements to modify their environment.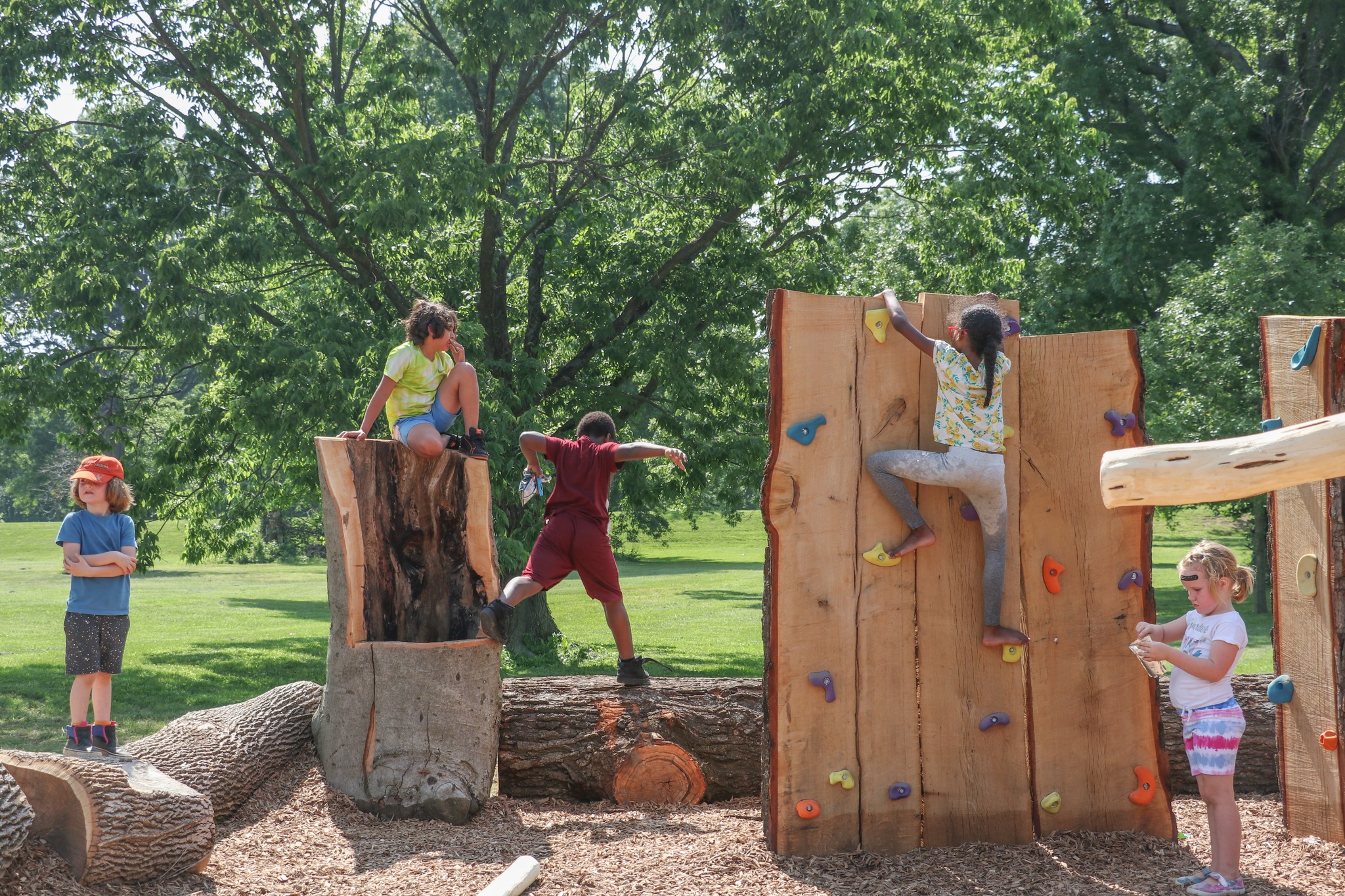 Find something similar: News Projects Shawnee Park