Park Steward Carol Curtis completed her training at the onset of the COVID 19 shutdown, and has been working in an adoption zone in Iroquois Park for the last 5 months, clearing out invasive plants, picking up litter and planting native shrubs.
Originally from the Chicago area, Carol has been in Louisville for 30 years and is an Ursuline Sister. Because parts of her ministry center around community building and education, she is happy to incorporate ecological awareness and responsibility into her mission as well as a holistic integration with the land, with spirituality and with service.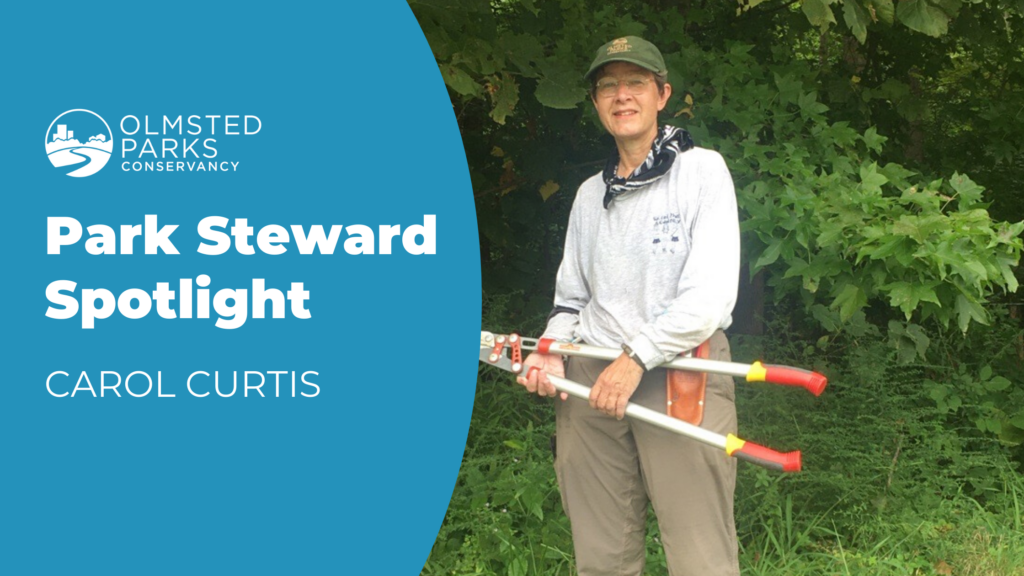 To Carol, the most rewarding aspect of being a Park Steward has been: "understanding the sense of community at Iroquois, seeing families, the beauty of nature, especially during the time of Covid."
Having started with us in the early spring, she has enjoyed learning firsthand how invasive plants behave and can choke out natives as the seasons change. Noticing the "openness of the woods and understory" in healthy areas gives her hope for more problematic sites. Carol is committed to work in the South and West ends of town, and improving the tree canopy health.
We feel very fortunate to have her serving with us!
Find something similar: News