Enter for a chance to win tickets today!

Olmsted Parks Conservancy is excited to announce that one lucky winner and guest will receive tickets to see the Grammy-nominated rapper, Jack Harlow in concert for the holidays. Harlow's "No Place Like Home" shows will begin in Louisville, Kentucky on Tuesday, December 14 and will run through Saturday, December 18.
To win, contestants must purchase an Olmsted Parks raffle ticket at the price of $50. Only 500 tickets will be sold. The winner will receive 2 tickets to one of Jack's sold-out shows in Louisville, plus an autographed piece of merchandise. The lucky winner gets to choose which one of the five different shows they'd like to attend in Louisville. 
Click the link to view the No Place Like Home – Five Hometown Shows Five Iconic Venues.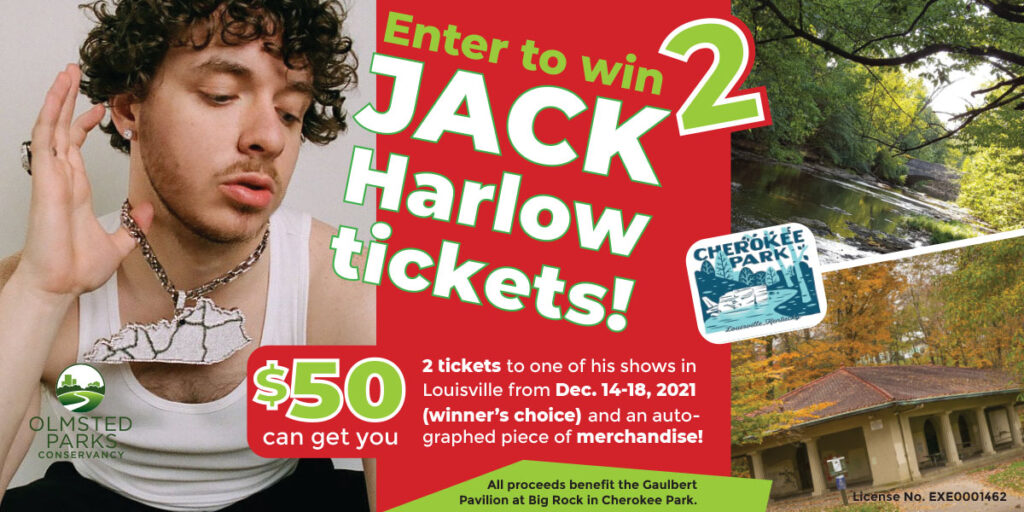 Olmsted Parks Conservancy Jack Harlow Ticket Drawing – Official Rules
License No. EXE0001462
Find something similar: News Cherokee Park