See all
Car-Free Cherokee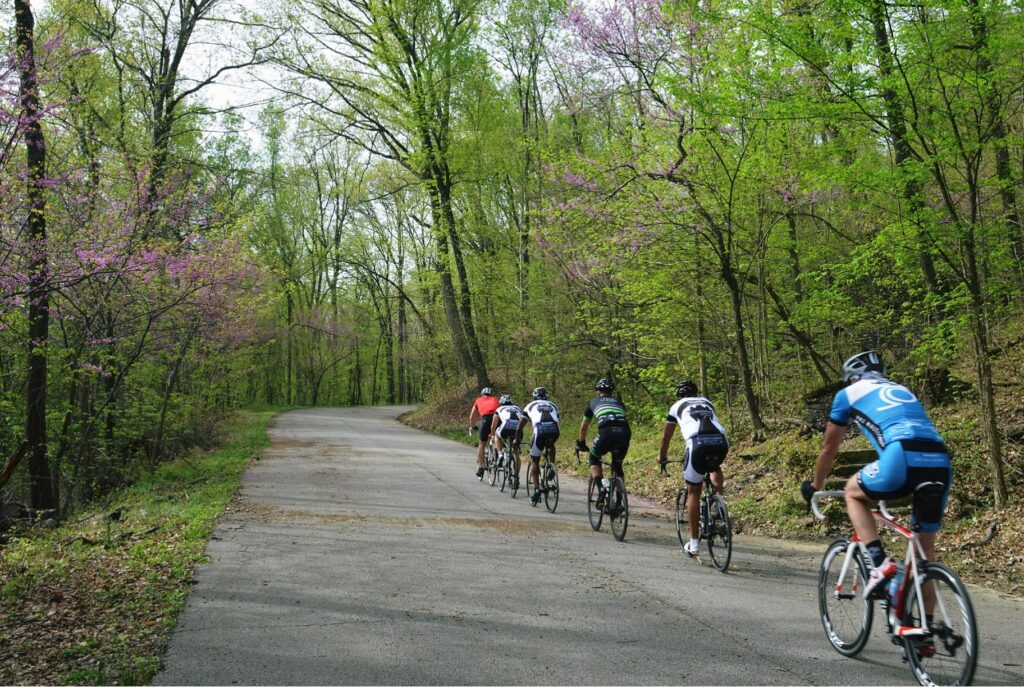 Last Sunday of every month – beginning March 27 – December 2022
Frederick Law Olmsted designed Cherokee Park in 1891 as way for Louisvillians to escape busy city life – but cars driving around Scenic Loop bring more of the city into our parks. That's why we're bringing back Car-Free Cherokee throughout 2022 – giving park users a chance to enjoy Scenic Loop in Cherokee Park car-free once a month!
With support from local neighbors and park users, Olmsted Parks Conservancy will be closing the Scenic Loop on the last Sunday of the month* (between 8 AM – 4 PM) beginning Sunday, March 27. Walkers, runners, and bikers can enjoy a serene Sunday in Cherokee Park without worrying about vehicle traffic.
We recommend those with limited-mobility park near the Daniel Boone statue on Eastern Parkway or on Alexander Road. Cherokee Golf Course will remain open during this time and golfers can continue to access to the clubhouse through Alexander Road. We respectfully ask that park visitors only park in designated areas.
* Excluding the month of April.