Cherokee, and Iroquois parks will be closed to vehicle traffic starting April 8 at 7 am.
  Mayor Greg Fischer announced the closure of roads within three of our busiest and most highly-used Olmsted Parks: the Scenic Loop in Cherokee Park and sections of lower Rundill Road in Iroquois Park.. These closures will take place on April 8 at 7 AM. #CarFreeCherokee #CarFreeIroquois
Parks remain open to pedestrians.
‍♀️ ‍♂️ But rest assured, all of our Olmsted Parks remain OPEN to pedestrians and cyclists, and our parks will remain open as long as we all stay 6 feet apart and follow CDC guidelines.
Our Olmsted Park system is a rare gift in these uncertain times. A gift which allows our children to keep playing and learning outside, offers plenty of space to exercise and stay physically fit, and gives us lush landscapes and woodlands so we can bask in the beauty and power of nature even in the darkest of times.
Just as we've done for the past three decades, Olmsted Parks Conservancy is working hard to ensure that all residents continue to have access to the amenities and opportunities they need in their parks to stay physically and mentally healthy, while also advocating for safe use of our parks.
We commend and support Louisville Parks and Recreation in their efforts to close in-park roadways/loops to ensure park users have the space they need to maintain a safe social distance from one another. We will continue to give you updates on parking locations, recommended entry points for those with mobility issues and more as this progresses.
Closure Maps
Cherokee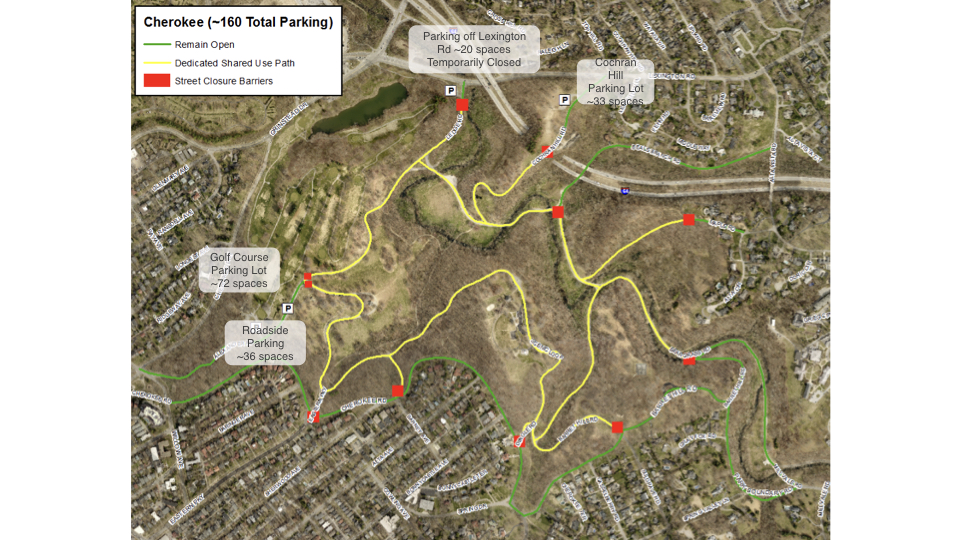 Iroquois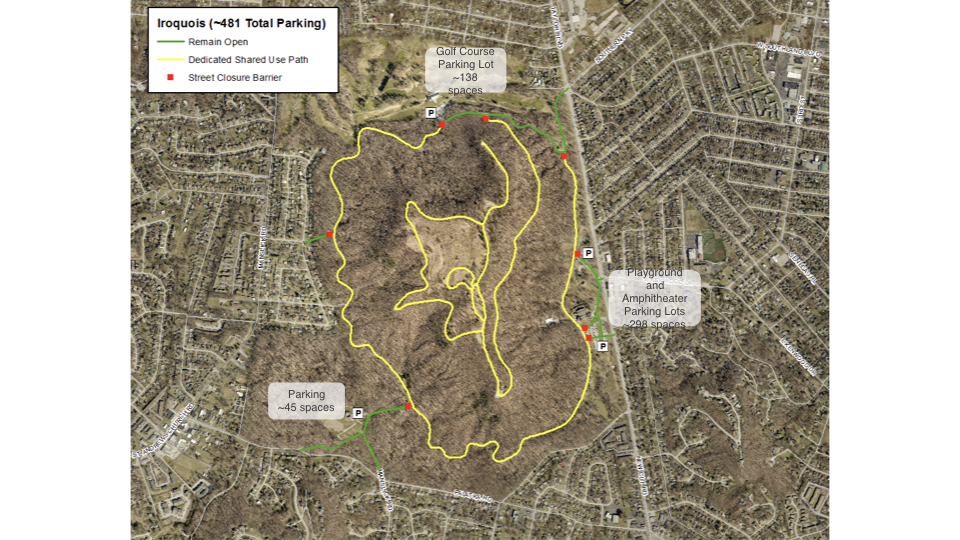 Find something similar: News Cherokee Park Chickasaw Park Iroquois Park