Olmsted Parks Conservancy Announces Largest Financial Gift in Organization's History
Funds to be Used to Purchase 25 acres of Land on Louisville Presbyterian Theological Seminary Property; First Ever Expansion in Parks' History
LOUISVILLE, Ky. (December 15, 2021) — Olmsted Parks Conservancy announced today that the organization has received the largest financial gift in its history. The nonprofit group received a generous $8 million gift from Norman and Belita Noltemeyer. Those funds will be used to purchase approximately 25 acres of land currently on the property of the Louisville Presbyterian Theological Seminary. The property acquisition represents the first ever expansion of Louisville's Olmsted Parks system in its 130-year history.

The Noltemeyer family has lived in the Alta Vista neighborhood for over two decades and enjoyed the park-like atmosphere of the Seminary property. The 25 acres were listed for sale by the Seminary in February 2019. The Noltemeyers wanted to preserve the rolling open fields, the beautiful woodland trails along Beargrass Creek, and access to Cherokee Park for generations to come. The new area will be called Beargrass Preserve at Cherokee Park.

With their generous gift to Olmsted Parks Conservancy, the Noltemeyers have ensured that the property will be enhanced and protected for the benefit of the entire community. The newly acquired land will be an expansion of Cherokee Park's existing footprint for the purpose of preservation. Beargrass Preserve will ultimately mean greater access and opportunity to enjoy Cherokee Park.

"To whom much is given, much is required" and we feel blessed to be in a position to make this contribution to the community," said Norman Noltemeyer. "Belita and I have raised our family here. This place is special to us and we are so grateful that we can help preserve the natural beauty of this property."

"We are thrilled to live in a community with neighbors like Norman and Belita Noltemeyer who share a passion for preserving parkland and greenspace in the city," said Lisa Causarano, President of the Alta Vista Neighborhood Association. "We look forward to many generations being able to enjoy this extension of Cherokee Park."

Frederick Law Olmsted designed Cherokee Park in 1891 and the firm continued working in this neighborhood for a few decades. They were involved in the design of numerous private estateson Alta Vista Road, most notably the Norton family estate, now Gardencourt at the Seminary. "One of the things that makes the Alta Vista Neighborhood so unique is the proximity to Cherokee Park and the park-like feel of the entire neighborhood. To be able to preserve this legacy is so important to the Alta Vista Neighborhood Association and we are deeply grateful to the Noltemeyer family for this incredible gift," said Causarano.

"Louisville has a long-standing legacy of preserving land and creating unique green space that support our city's quality of life and appeal," said Layla George, President and CEO of Olmsted Parks Conservancy. "We are eternally grateful to the Noltemeyer family for their generosity and vision to increase our parks footprint across the community."

The property is located on the east, west and south sides of the Seminary's campus and is bounded by Alta Vista Road and Beargrass Road. A portion of the property has Seminary residential housing buildings on the bluff overlooking the park. Olmsted Parks Conservancy has agreed to raise additional funds to demolish the existing buildings soon. Once the demolition is complete, the Conservancy will then initiate a master planning process to determine a design for the property, while also seeking input from key stakeholders and neighbors. The acquisition will have a notable impact on parks usage as it will expand walking trails, bike paths and outdoor access for all park goers.

The Seminary has been at this site since 1963, allowing approximately nine acres along Beargrass Creek to be used as an extension of Cherokee Park for decades, with numerous hiking and biking trails connecting it to the rest of the park.

"We are pleased to see this property preserved and provided as a natural space for everyone to enjoy," said Dr. Alton B. Pollard III, President of Louisville Presbyterian Theological Seminary. "We couldn't anticipate a better outcome for the usage of this space as it allows us to be neighbors with the natural landscape for many years to come."

Olmsted Parks Conservancy operates based on the support and passion of park lovers. Those who are not currently supporters are encouraged to consider doing so today.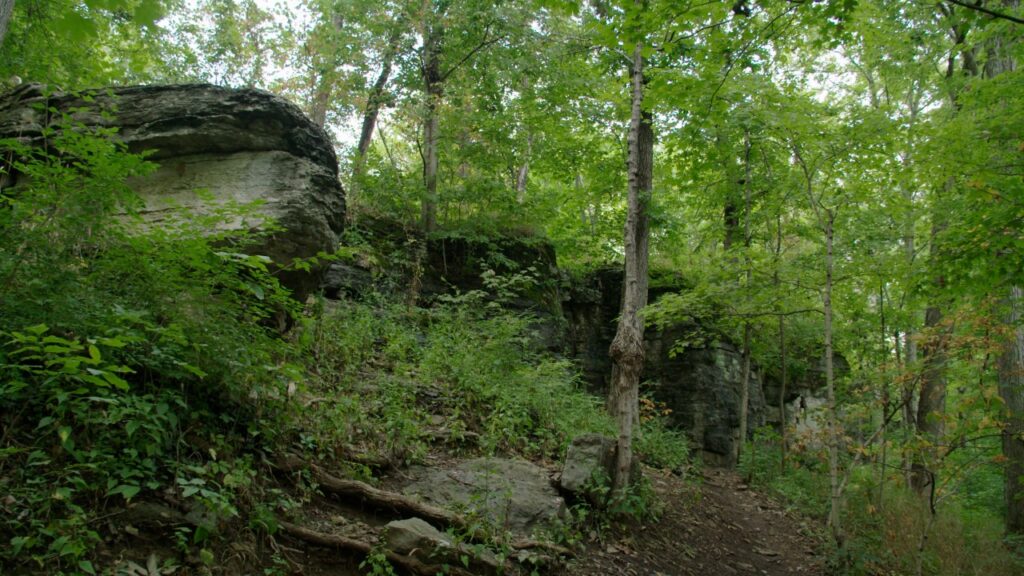 Today marks another major turning point for our organization. These 25 acres will be owned and managed by us exclusively. This will require a significant expansion of our Team for Healthy Parks. It will also require an initial capital investment of approximately $650,000 to raze the dorms and develop a master plan with community input.
You can help Olmsted Parks Conservancy and the Noltemeyer family realize the full potential for this property with a gift. I invite you to join us and be a part of this historic opportunity to build upon the legacy of Frederick Law Olmsted to expand and enhance Cherokee Park, protecting it for generations to come.
May we continue to invest in our Olmsted Parks, for nature is irreplaceable.