Construction is complete on the Tyler Park Restoration, which now features an accessible walkway under the park's historic bridge.
The $1.1 Million Tyler Park restoration, which included work on the historical tennis courts and sprayground (completed last fall), as well as the restrooms and playground completed this Spring.
Thanks to input from the Friends of Tyler Park and the Tyler Park Neighborhood Association, a 9-foot-wide accessible walkway funded by the City of Louisville now replaces the stairs underneath the bridge, finished during the last phase of the project.
Before: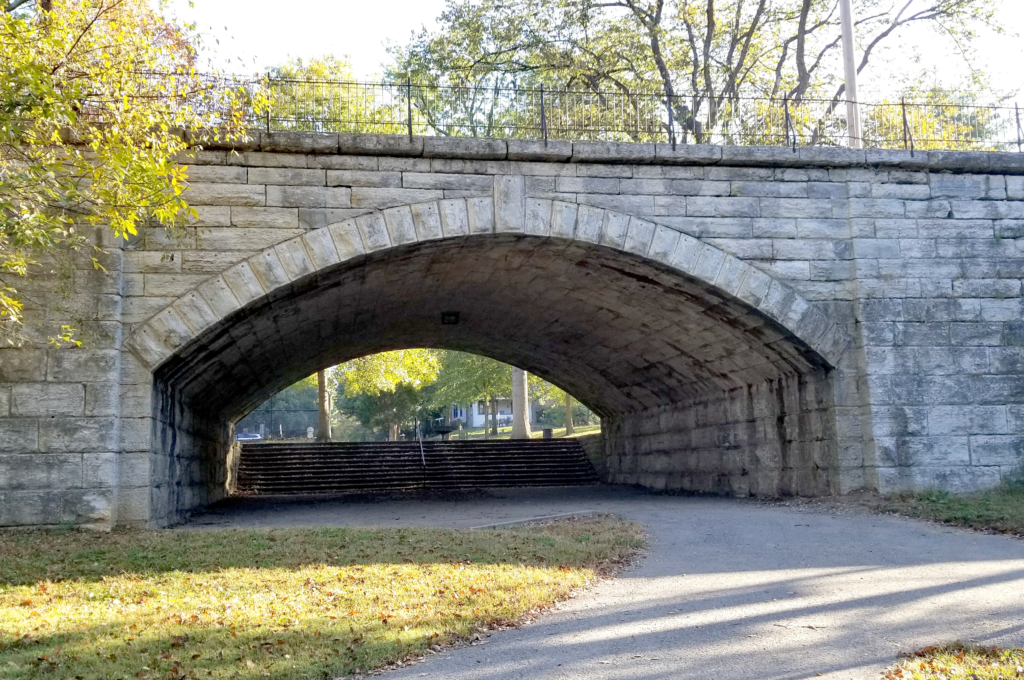 After: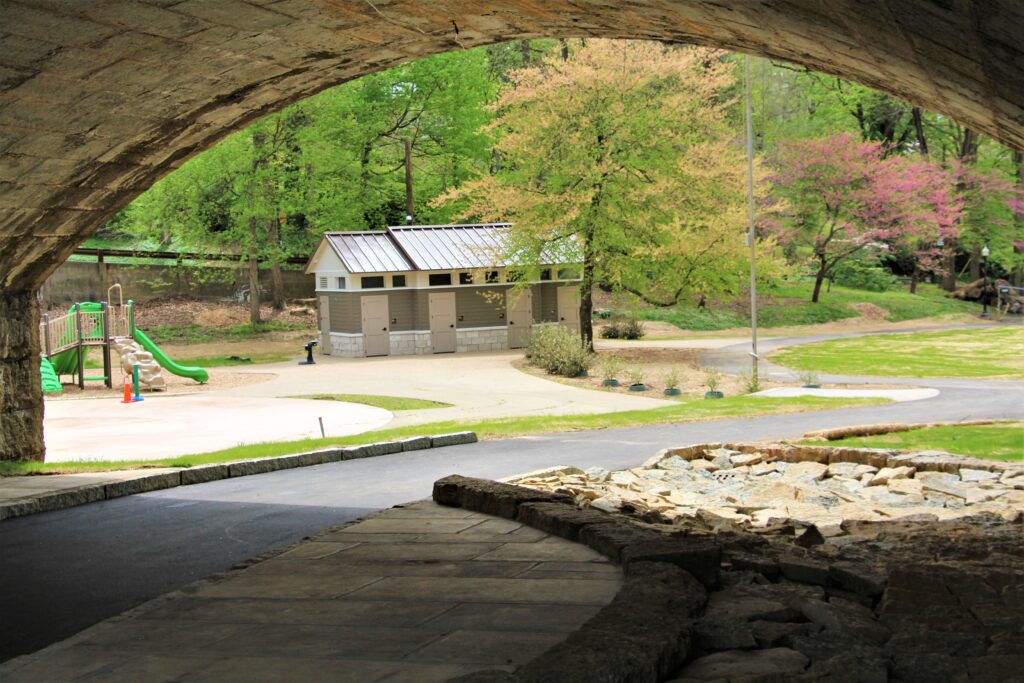 This walkway not only improves accessibility between both sides of the park, but greatly enhances the vista through the bridge's tunnel. Plantings around Tyler Park will help better control stormwater and flooding in the area.
Find something similar: Projects Tyler Park