Upgrades to the tennis court area at Iroquois Park will begin Monday, September 18. The four tennis courts residing at Iroquois Park will close indefinitely on Monday, September 18, as construction on a new set of sports courts is set to begin. The project will replace the tennis courts currently in the park with four pickleball courts, two new tennis courts and a futsal court.
Louisville Parks and Recreation, with help from Olmsted Parks Conservancy, conducted a public input process in Fall 2022 that included in-person meetings and an online survey after it was announced $500,000 would be included in the FY 2024 budget for improvements. The funding is being provided from American Rescue Plan (ARP) funding.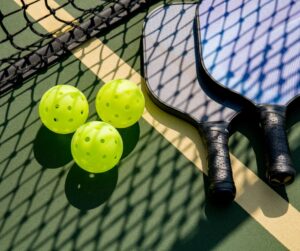 "We knew from the beginning we wanted to put the future of the tennis courts at Iroquois Park in the community's hands and are so excited for this project to begin. By upgrading the tennis courts along with adding on pickleball courts and a futsal court, we hope to expand the recreational opportunities for all people who visit the park," Interim Director Ozzy Gibson said.
Tennis Technologies Inc. has been contracted to complete the project. Starting Monday, crews will mobilize equipment to the site, install construction entrances, additional measures, and begin demolition of the fencing around the tennis courts.
The nearby basketball courts at Iroquois Park will remain open during the construction process. Louisville Parks and Recreation is looking into the possibility of also upgrading those courts as part of this project. An update will be given immediately if the basketball courts will also close for renovations.
The project is expected to be completed by Spring 2024.
Find something similar: News Projects Iroquois Park