See all
Winter Nature Walk in Iroquois Park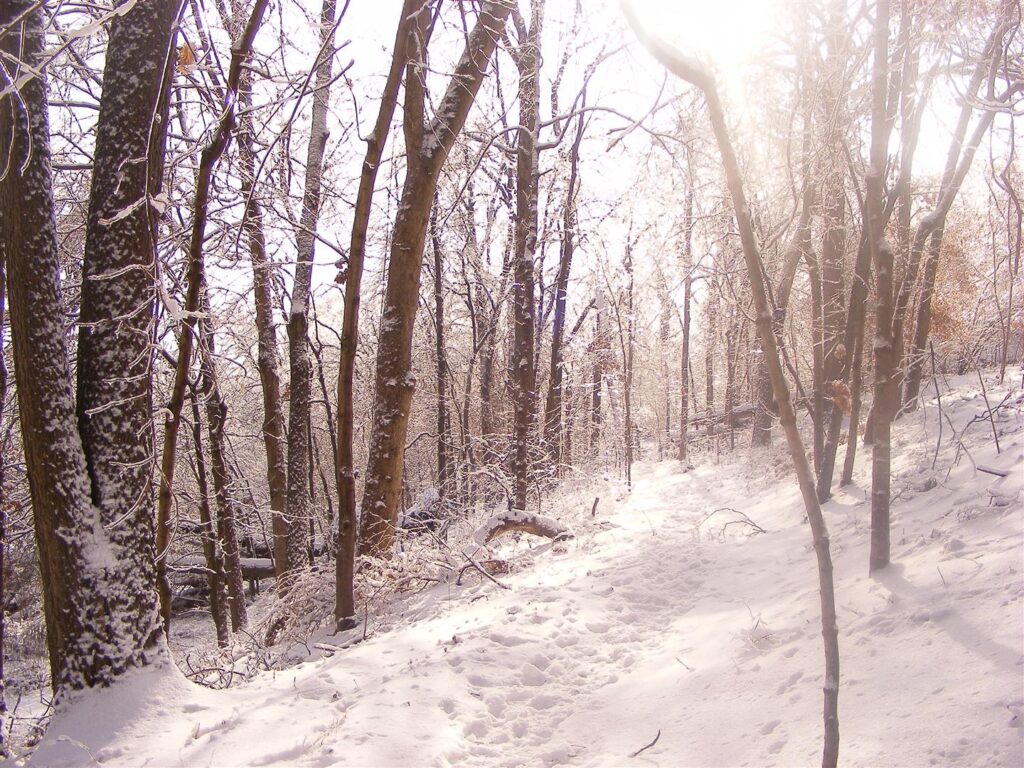 Event rescheduled due to weather: New date is February 8
---
"He who marvels at the beauty of the world in summer will find equal cause for wonder and admiration in winter." – John Burroughs
Our city's Olmsted Parks may seem dormant in the winter, but there is still plenty of color and life to explore! Join us for an easy seasonal hike in Iroquois Park to greet the new year, take in the crisp air, observe winter wildlife and learn about the unique trees and plants of this flagship Olmsted-designed park. Tour Guide Matt Spalding (Education and Volunteer Programs Manager) will provide tips for how to identify plants in wintertime by looking at tree bark and leaf buds. Afterward, warm up with complimentary hot cocoa and coffee.
Registration is Required.
Tickets are FREE for Olmsted Parks Conservancy members and $8 for non-members (children under 13 may accompany a ticket-holding adult for free but must be registered in advance).
Tour is rain or shine but may be postponed in the case of severe inclement weather or unsafe park conditions. Weather-appropriate clothes and footwear with good tread are encouraged.
Day-Of Details:
We'll meet by 1:00pm at the parking lot adjacent to Iroquois Park's Play-All Playground (located near the amphitheater.) Please arrive a few minutes early to ensure a prompt start. This is an approximately 1-mile walk along both paved and natural terrain, with some uphill and downhill slopes. Note: due to the temporary closure of the access road to the North Overlook, this tour will take place entirely in the lower section of the park.
Iroquois Park
2120 Rundill Rd, Louisville, KY 40214