See all
Walking Tour: Olmsted Park History and Design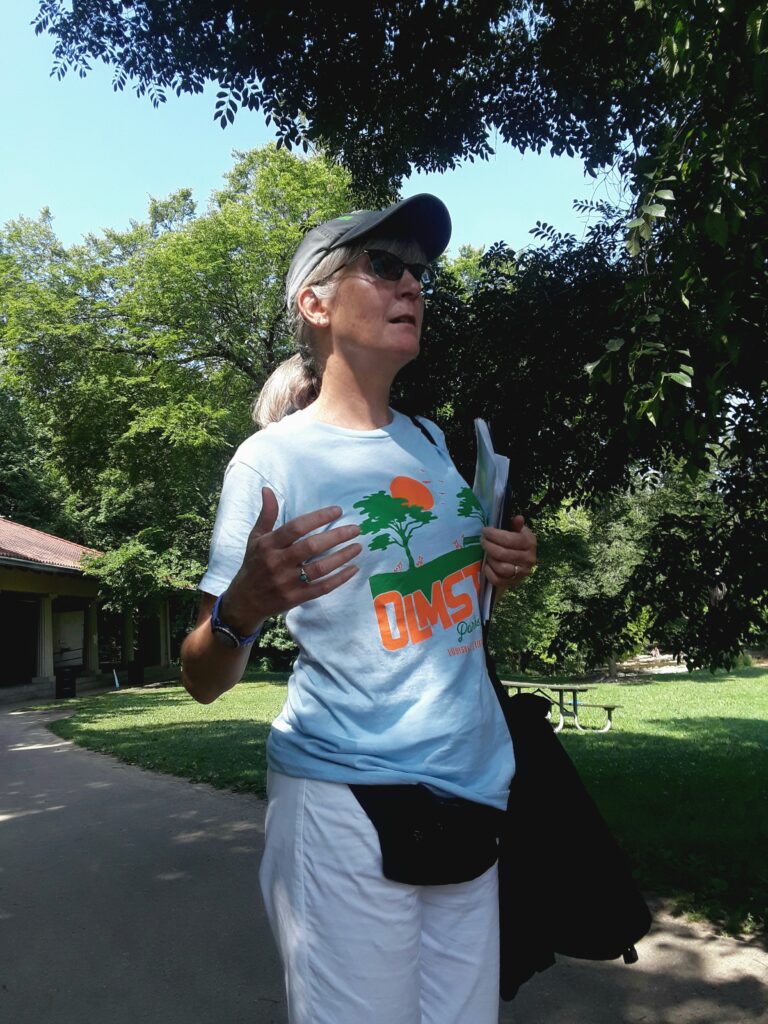 Learn about how Frederick Law Olmsted and his firm came to design so many parks in Louisville.
You will see examples for why the Olmsted Parks are so significant. Join Olmsted Parks Conservancy's Certified Tour Guide Denise Davis for a walk along a variety of sites in Cherokee Park, including the drive along Alexander Road, the golf course, Baringer Pavilion and Overlook, Baringer Spring and the Daniel Boone Statue. At each stop – and a few more – she'll share with you park history, interesting facts about Olmsted and his design philosophy and practice.
Wear comfortable walking shoes, bring a water bottle, meet 15 minutes prior to tour start. Feel free to bring a walking stick.
Area Featured: Baringer Hill
Meeting Location: Willow Park. Parking around perimeter of park.
Distance & Route: 1.25 miles – mostly on paved walkways, with one descent down the grassy slope of Baringer Hill.
Duration: 90 minutes
Price: Free for Olmsted Parks Conservancy Members (2 tickets per member); $15.00 Non-members; call 502-456-8125 for group rates and availability.
Willow Park
1402 Willow Ave, Louisville, KY 40204