See all
Olmsted Park Steward 2018 Spring Training Series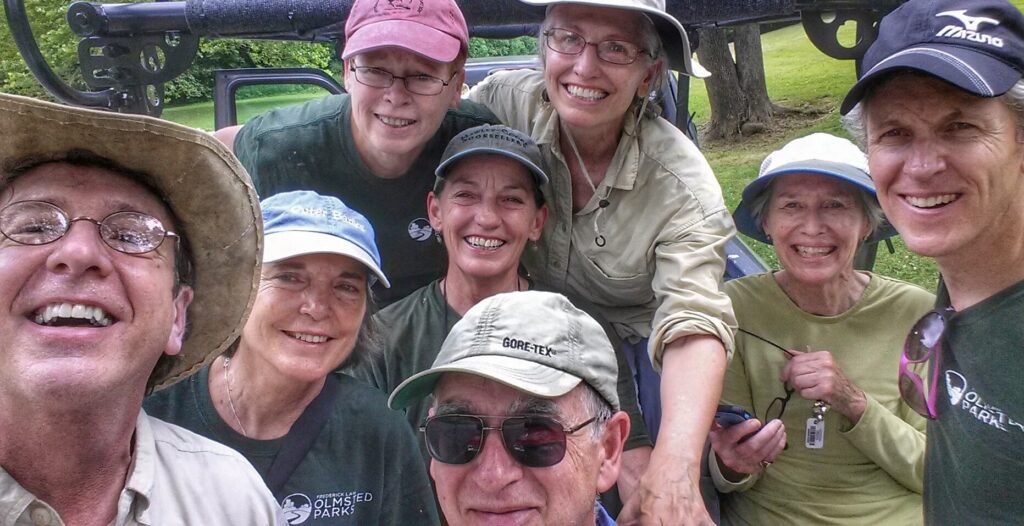 A Park Steward is a volunteer leader who receives in-depth training by Olmsted Parks Conservancy staff in order to help with park projects, volunteer events and/or community outreach. Park Stewards volunteer an average of at least 4 hours monthly to help protect and restore natural areas, to raise awareness in the community and serve as advocates for Louisville's Olmsted Parks. Benefits of becoming a Park Steward include learning about native flora and fauna, gaining hands-on experience in ecological restoration, developing leadership skills, and volunteering alongside others who share a passion for our neighborhood parks.
To be a Park Steward, you do not have to have previous volunteering experience but you do need to be 18 years or older.
There is a $50 training program fee which helps to offset the costs for materials, certifications and administrative costs. To request a scholarship application, please email us or call 502-456-8125.
Saturday, March 10 9:00am-12:00pm
Olmsted Overview
Volunteer Management
Community Engagement
Saturday, March 17 9:00am-12:00pm
Plant Identification Techniques
Integrated Pest Management
Horticultural Techniques
Saturday, March 24 9:00am-12:00pm ***Meeting Location In Park- not at Conservancy office***