See all
CANCELLED: Big Rock – Olmsted Park Environment and Olmsted's Impact Walking Tour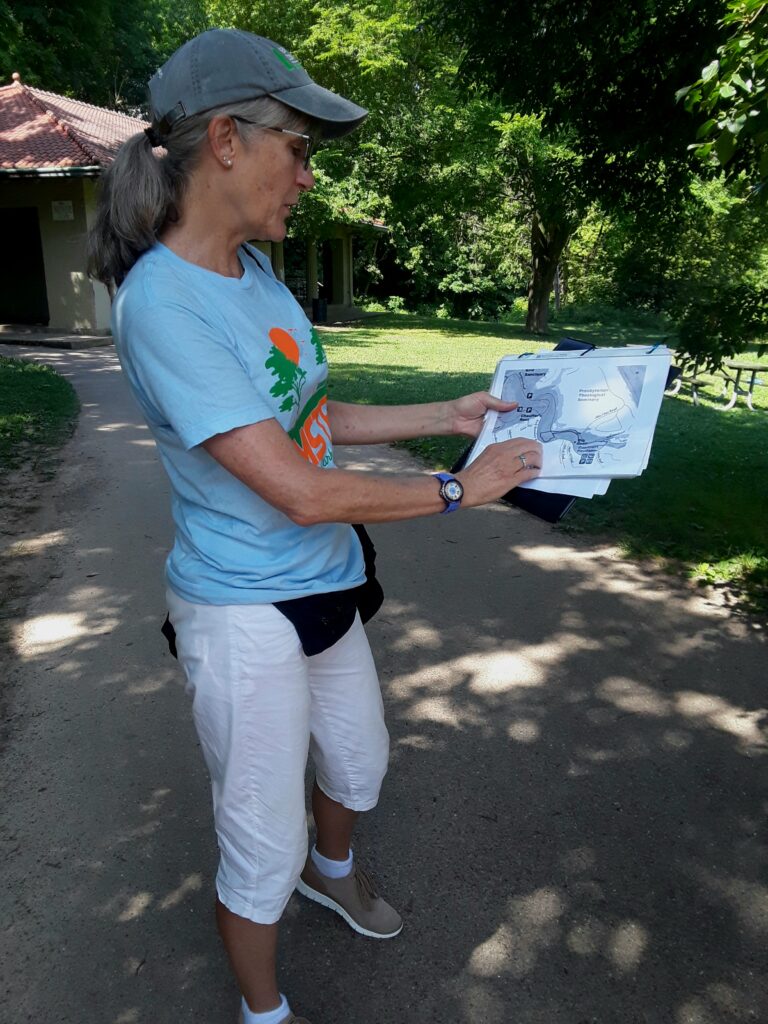 Most people know that Frederick Law Olmsted designed beautiful parks; fewer know that he was an early voice speaking up for environmental issues. Join Olmsted Parks Conservancy's Certified Tour Guide Denise Davis and learn about environmental changes and challenges in our own parks. You visit Big Rock, the most complex natural area of Cherokee, which is also the perfect place to talk about Olmsted's work to protect significant natural landscapes, as well as discussing the beauty and concerns of the Big Rock area. Participants will see the best outreach to Beargrass Creek, Big Rock, two significant bridges and limestone cliffs.
 Wear comfortable walking shoes, bring a water bottle, meet 15 minutes prior to tour start. Feel free to bring a walking stick.
Area Featured: Big Rock
Meeting Location: Gaulbert Pavilion at Big Rock area in Cherokee Park. Parking available at pavilion.
Distance & Route: Less than 1 mile – mostly on uneven ground, including grassy areas, and a natural trail. No climbing of hills.
Duration: 90 minutes
 Price: Free for Olmsted Parks Conservancy Members (2 tickets per member); $15.00 Non-members; call 502-456-8125 for group rates and availability
Cherokee Park
Cherokee Park, 745 Cochran Hill Rd, Louisville, KY 40206