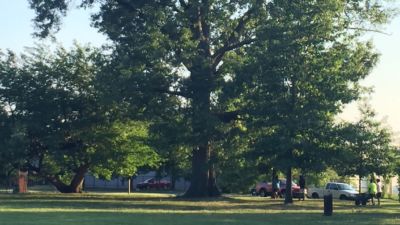 Help us beautify Elliott Park TELL US HOW WE CAN IMPROVE Elliott PARK TO BETTER SERVE YOU AND THE SURROUNDING…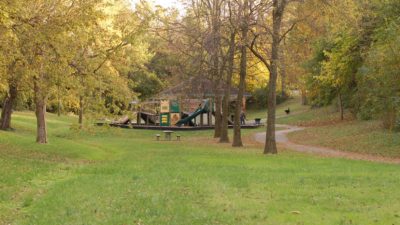 Tell us how we can improve Bingham Park to better serve you and the surrounding community.
There is no excerpt because this is a protected post.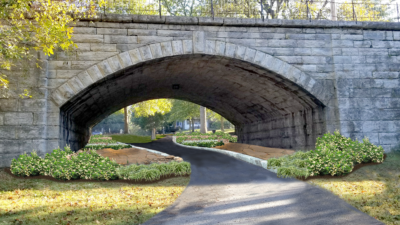 Construction continues on the Tyler Park Restoration, which will include a new accessible walkway under the park's historic bridge.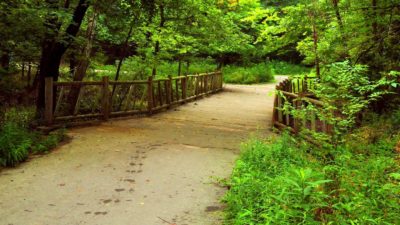 Are you the kind of park visitor who enjoys taking the path less traveled? Olmsted Parks Conservancy is in the…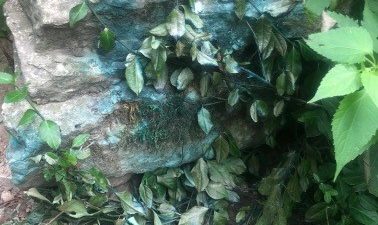 Unpleasant Odors and Blue Plants – what's going on this week in Cherokee Park? Frequent visitors of the Big Rock…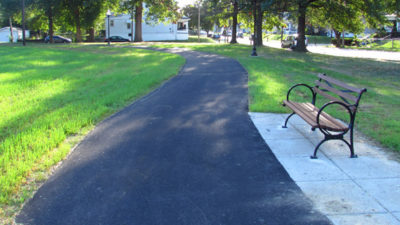 Olmsted Parks Conservancy, Louisville Parks and Recreation, Mayor Greg Fischer, District 6 Councilman David James and Friends of Victory Park…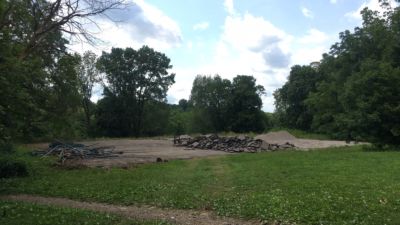 What's happening to the Cherokee Park Tennis courts? Due to wear and tear over the years, the tennis courts in…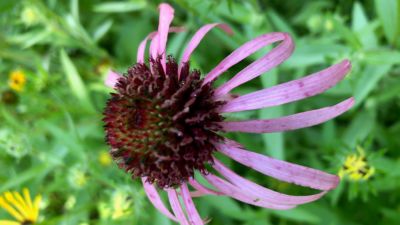 Olmsted Parks Conservancy's Team For Healthy Parks has been hard at work restoring our meadows. Planted last year in Cherokee…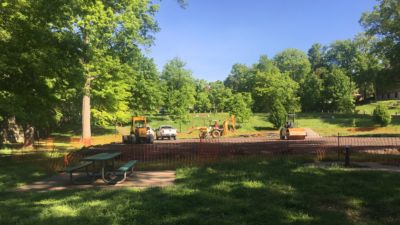 Olmsted Parks Conservancy and Louisville Parks and Recreation break ground on $1.1 million restoration project in Tyler Park on Tuesday,…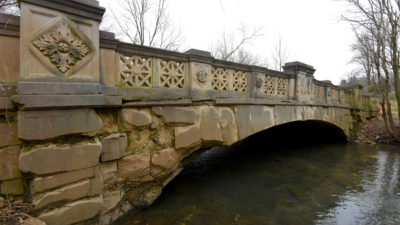 The Kentucky Transportation Cabinet (KYTC) was recently awarded a contract for rehabilitation of the Bernheim Bridge in Cherokee Park in…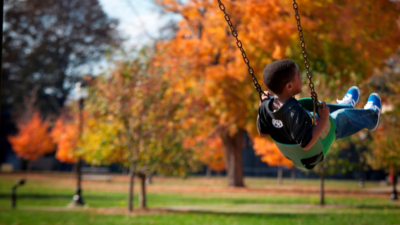 We are pleased to announce the opening of 3 brand-new playgrounds at these Olmsted Parks: Boone Square: The new playground at this…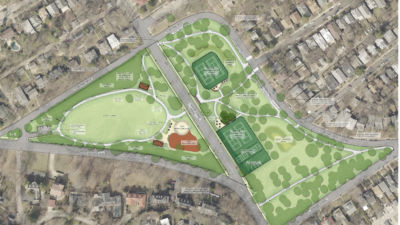 Olmsted Parks Conservancy and Louisville Parks and Recreation are happy to announce plans have been finalized for a $1.1 million…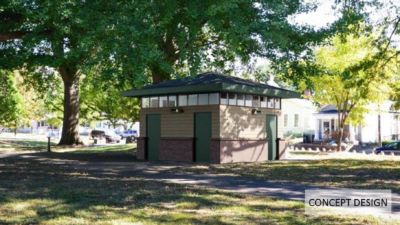 July 16, 2018 Update We are rounding the corner on the to-do list! Next up, roofing, trim, add the windows,…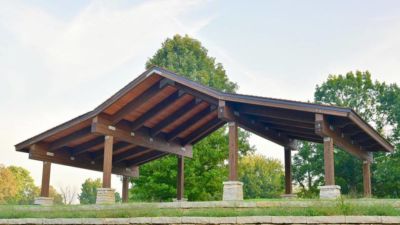 July 16, 2018 Update Great weather has brought great progress for this project! The pavilion is moving along well! The…
JOIN THE CONSERVANCY
Become a member today
Join Today
BECOME A VOLUNTEER
View volunteer opportunities
Get Involved
MARK A LIFE OR OCCASION
Make a tribute gift
Donate