Breakfast for the Olmsted Parks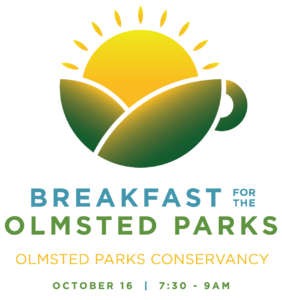 Breakfast for the Olmsted Parks
Join us on Wednesday, October 16 at Breakfast for the Olmsted Parks at the Mellwood Art Center, where you'll enjoy a free breakfast, network with over 600 attendees, learn about the value Olmsted Parks Conservancy brings to the community and how you can support our 17 Olmsted Parks and 6 Parkways by becoming a member.
KEYNOTE SPEAKER
Charles A. Birnbaum, FASLA, FAAR
CEO & Founder of The Cultural Landscape Foundation
What is the foundational knowledge that informs stewardship/interpretation of Louisville's landscape legacy and how can we tell these stories to the broadest possible audience?
Join us as we welcome Charles Birnbaum, CEO of The Cultural Landscape Foundation (TCFL) as he discusses stewardship strategies and opportunities for public engagement in our nationally significant Olmsted park system and the balancing act between history/historic preservation and natural systems/ecology.
---
OUR SPONSORS

---
OUR PARKS