We are a member-supported organization. By becoming a member you will support the Frederick Law Olmsted Parks, your parks.
Your membership donation supports the organization's general operations and park projects:  repair of small park shelters and restrooms; installation of state-of-the-art playground equipment; complete restoration of historic pavilions; installation of water detention basins to prevent flooding.
Join as an annual member or a monthly sustaining member. Your membership helps restore, enhance and forever protect the Frederick Law Olmsted Parks.
Membership levels and benefits
Your Olmsted Parks Conservancy membership comes with perks!          
Park Sapling:  $1 – $49 annually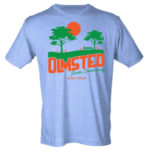 –Member e-newsletter bi-weekly
–Invites to regular member tours in the parks
–Invite to an annual Member Appreciation Event
Park Partner: $50 – $149 annually
Park Sapling benefits plus:
–Olmsted Parks Conservancy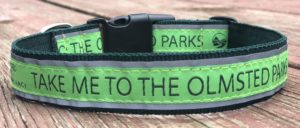 t-shirt
Park Supporter: $150 – $249 annually
Park Sapling benefits plus:
Choice of one:
–"Take me to the Olmsted Parks" dog collar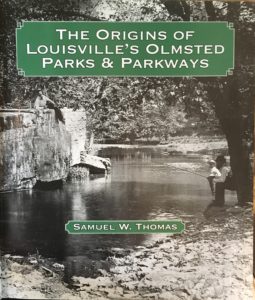 –Olmsted Parks Conservancy t-shirt
Park Advocate: $250 – $499 annually
Park Supporter benefits plus:
Choice of one:
–Book: Origins of Louisville's Olmsted Parks and Parkways
–"Take me to the Olmsted Parks" dog collar
–Olmsted Parks Conservancy t-shirt
Park Conservator: $500 – $999 annually
Park Advocate benefits plus:
–Invitations to exclusive donor events